OUR HISTORY
The Amader Gram Cancer Care & Research Center is a non-profit initiative located in southwest Bangladesh, in the Rampal sub-district. It aims to address cancer and other non-communicable diseases in line with United Nations Sustainable Development Goal (SDG) Target 3.4
In 2007, Amader Gram, under the leadership of Reza Salim, partnered with a research group led by Professor Dr. Richard Love of The Ohio State University and The National Cancer Institute, U.S.A., to investigate better treatments for premenopausal women with metastatic breast cancer. The outcome of this research is available on the NIH publication site: https://pubmed.ncbi.nlm.nih.gov/27107325/
As part of Amader Gram's partnership, we developed a breast problem center in Khulna, which has now served over 25,000 women. In this center, we developed a model electronic medical record system, pioneered the use of ultrasound in the diagnosis of breast problems, and created an innovative model service program with a high paraprofessional-to-physician staffing ratio. The center created an IT-intensive model that is one of the innovative contributions to building Digital Bangladesh, earning a national e-Health championship award in 2010.
We also investigated how to better serve women in our rural communities with outreach clinics and conducted a Breast Cancer case-finding study. Publication Link: https://doi.org/10.7314/APJCP.2015.16.17.7853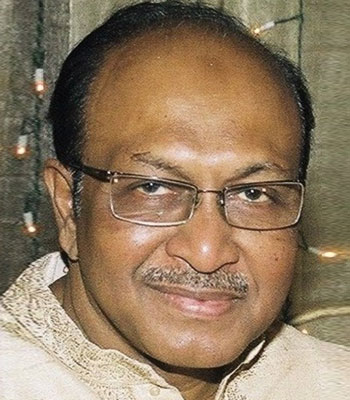 Prof. Dr Syed Modasser Ali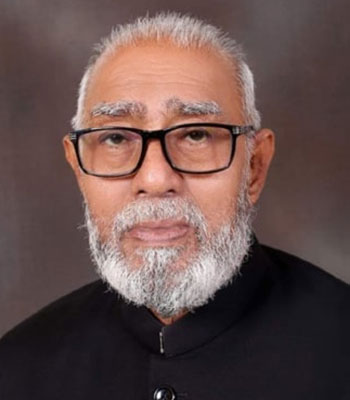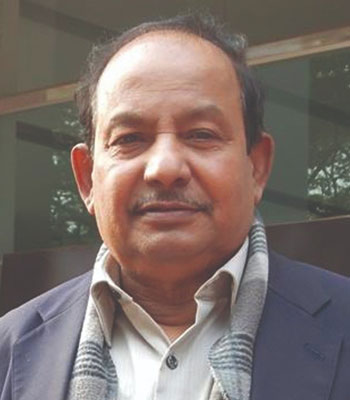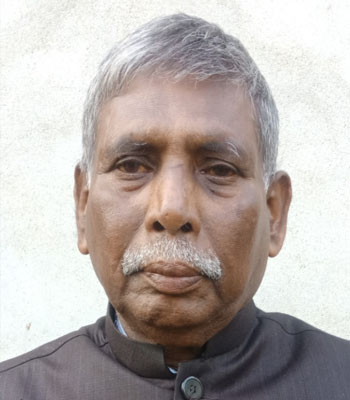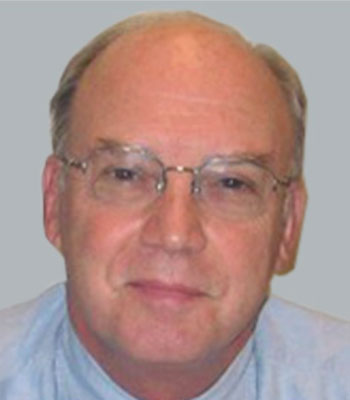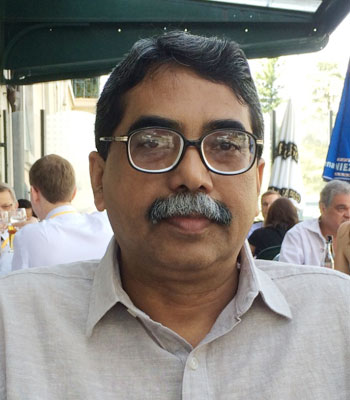 In 2012, the Health & Social Welfare Adviser to the Prime Minister, Professor Dr. Syed Modasser Ali, the Khulna City Mayor Talukdar Abdul Khaleque, Professor Mahmudul Haque (an artist and university teacher of Rampal origin), and Freedom Fighter Sheikh Abdul Jalil (Deputy Commander of the Rampal-Mongla front during the Bangladesh Liberation War in 1971) encouraged and supported Amader Gram in its efforts to reach out and better serve rural residents of the Khulna division with cancer. Amader Gram proposed creating a center in Rampal, which idea received support from these leaders. In October 2013, the Honorable Prime Minister Sheikh Hasina approved the allocation of 8.2 acres of land in the Jhanjhania village of Rampal to develop a comprehensive cancer detection and treatment research center.
In 2016, Amader Gram initiated a project in the sub-district of Rampal to describe the social, economic, and health status of these rural citizens. Among 14,174 adults, we found high rates of hypertension (30%), diabetes (8%), and asthma (7%). Additionally, 1.3% of residents had cancer. Publication link: https://doi.org/10.1016/j.jcpo.2015.05.003
These findings, along with associated discussions with community residents and leaders, led us to broaden our health center project to focus on all non-communicable diseases. Publication link: https://doi.org/10.3329/bjmed.v30i1.39924
Further, we developed a symptom questionnaire for patients in need of palliative care, and developed a mobile app. Using this tool, we studied the symptoms and their levels in patients with advanced cancers. Publication link: https://pubmed.ncbi.nlm.nih.gov/28717768/
and https://www.ncbi.nlm.nih.gov/pmc/articles/PMC5915884/
Prime Minister Sheikh Hasina herself was eager to organize such an initiative in rural areas saying her vision "is to ensure bringing all facilities of cities to the doorsteps of rural populations". In a stand visit she encouraged the Amader Gram Team to continue work for rural areas in challenging sectors of health care. The AGCRC emerged from these processes to develop a campus to address all NCDs and cancer specific services.
From 2016 the Health Services division of the Ministry of Health & Family Welfare came forward with annual financial support contributing to operating costs and for cancer detection services. In 2017 the Ministry of Social welfare extended support to build two campus buildings. Under planning commission approval in 2019, these two buildings would be constructed by the Works division of Bangladesh Government and after finishing the work, the buildings would be handed over to AGCRC.
The AGCRC initiative and government collaboration of different ministries is recognized as a classic example of private philanthropy augmented by Government support with a mandate for Service, Education & Research in Cancer.